Spelthorne School Quiz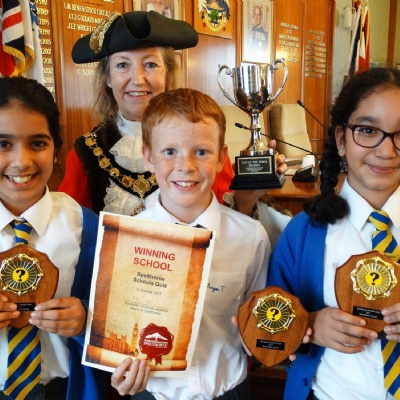 Please enter an introduction for your news story here.
On Friday 13th October three of our Year 6 children,Surabhi Rao, Morgan Thomas and Novanya Khubchandani. took part in the Junior Democracy event and Quiz. It was a close run competition and we are very proud to say that our team won! A cup will be delivered to school from Spelthorne Council in due course. Very well done to them all!