Pupil Premium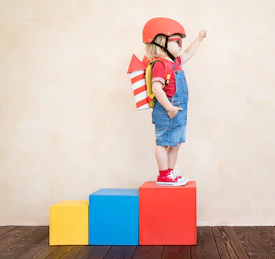 Pupil Premium is allocated to children from low-income families who are currently known to be eligible for Free School Meals (FSM) in both mainstream and non-mainstream settings and children who have been looked after continuously for more than six months. From 2012-13 this will also include pupils eligible for FSM at any point in the last six years (known as the Ever 6 FSM measure).
As a school our mission statement is 'building a bridge to success' and pupil premium is vital in helping us achieve this for all and narrowing the gap for some of our more disadvantaged pupils. Jan Ronicle and Paul Grimwood have responsibility for planning, monitoring and evaluating the use of the Pupil Premium funding, and if you have any queries or concerns they will be happy to talk to you. Please speak to one of the School Offices to arrange an appointment.
Pupil Premium Reporting 2021 onwards
From the 2021-22 academic year onwards the way in which schools are required to report has changed.
Our Strategy Statement details our school's use of pupil premium (and Catch Up premium for the 2021 to 2022 academic year) funding to help improve the attainment of our disadvantaged pupils. It outlines our pupil premium strategy, how we intend to spend the funding in this academic year and the effect that last year's spending of pupil premium had within our school.
Schools must publish their Strategy Statement for the current academic year by 31st December 2021.

Our Statement is split into distinct areas as follows:
School and Funding Overview tables
Part A: Pupil Premium strategy plan - explaining our school challenges, our intended outcomes and the specific initiatives we will put in place.
Part B: Review of outcomes in the previous academic year - details the impact of each initiative undertaken.
Pupil Premium Reporting in 2020-21
Due to the interruption to teaching and learning following the school closures during the 2020 Summer Term pupil premium was reported in two separate documents:
Pupil Premium 2020-21 Spend Report - this report identifies how we will utilise our funding for the current academic year. It does not include any funding that had been saved during the school closure period of April-June 2020 and which will be used instead during the period September 2020-March 2021. This report will be published during the Autumn term 2020 (below).
Pupil Premium 2019-20 Impact Report - The DfE have advised that due to school closures during the 2020 Summer term it will not be possible for schools to effectively evaluate the impact of any pupil premium funding initiatives for the 2019-20 academic year. The impact report should therefore cover the period September 2019 to March 2021. This report will be published during the Summer Term 2021 (below).
COVID Catch Up Premium Reporting 2020-2021
The government announced funding to support children and young people to catch up due to the disruption to their education as a result of coronavirus (COVID-19). This included a one-off universal £650 million catch-up premium for the 2020 to 2021 academic year to ensure that schools have the support they need to help all pupils make up for lost teaching time.
The £650 million of universal catch-up premium funding was made available for all state-funded mainstream and special schools, and alternative provision.
Below is our report detailing the spend made to counter the effects of COVID disruption.